Arts Programs
3 days ago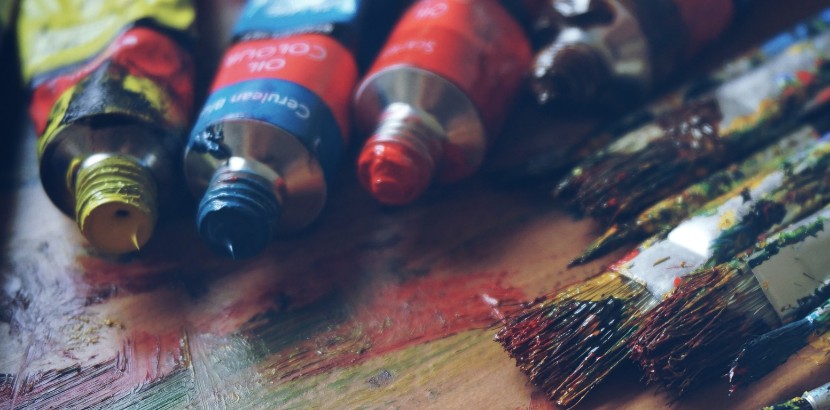 At Creedmoor Elementary School of the Arts, the instructional design involves a collaborative, many-disciplined approach, with the arts continuously woven into every aspect of a child's learning. The A+ curriculum powered by a partnership between CESA and the North Carolina Arts Council. At Creedmoor, the teachers view the arts as fundamental to teaching and learning in all subjects. Students are offered opportunities to develop creative, innovative ways of thinking, learning and showing what they know. To learn more about the Arts Program, click the link below:

Granville Early College High
3 days ago
Granville Early College High School is a partnership between Granville County Public Schools and Vance Granville Community College. It is located adjacent to the South Campus in Creedmoor. GECH focuses on students that are the first in their families to attend college. Over a five year course of study, students have the opportunity to complete their high school diploma and an Associates of Arts/Science degree to transfer to a 4-year college or university. All of this at no cost to the family. Student selection is completed through an application and lottery process. Any student in 8th grade that resides in Granville County with their parents/legal guardian is eligible to apply.
Leadership and Character Programs
3 days ago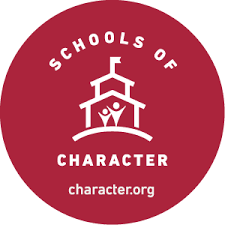 Leader in Me is a whole school improvement model that uses teaching practices to promote social and emotional learning for students in grades kindergarten through fifth grade. The leadership focus aims to shift mindsets with five core paradigms: everyone can be a leader, everyone has genius, change starts with me, educators empower students to lead their own thinking, and develop the whole person. The program provides teachers with a variety of practices that support leadership, culture, and academics. In addition to leadership development, character development is an essential part of a child's education. It is not an add-on to the already full school day; but rather, it is an important ingredient that helps to shape the climate and the culture of schools. It is not merely education for life. It is life itself.
Leadership and Wellness Program
Frequently Asked Questions
3 days ago
What are Choice Programs/ Schools?
Choice Programs are innovative learning opportunities offered at each of our schools in order to give our students more options for specialized learning. All of our schools offer great educational opportunities. But, if there is a particular opportunity a student would like to experience at a school that is not in their attendance zone, we would like to give them that experience. We feel this will increase student engagement, and will ultimately lead to higher achievement.
Which schools are Choice Schools?
The following schools/programs are available district-wide:
Arts Programs: Creedmoor Elementary
Leadership and Character Programs: Wilton Elementary, Credle Elementary and Mt. Energy Elementary
STEAM Programs: Butner Stem Elementary and Butner Stem Middle
STEM/Health and Life Science: Granville Central High and J.F. Webb Health and Life Science
Healthy Living and Wellness Programs: Stovall Shaw and Credle Elementary
Global Studies Programs: West Oxford Elementary and Northern Granville Middle
Blended Learning Program: Granville Academy
Early College Program: Granville Early College
Year-Round Schools: Butner Stem Elementary, Butner Stem Middle, West Oxford Elementary and Northern Granville
Do you have to have certain grades/marks to participate in these programs? No. Acceptance into the choice programs are not based solely on grades. Though there is a component of the Granville Early College and J.F. Webb Health and Life Science application that considers recommendations from teachers.
If I live in the attendance zone of a Choice School/program, do I need to do anything to participate?
No. Since you already live in the school's attendance zone, you will automatically participate in that school's program unless you choose to enroll in another Choice School/program.
Is bus transportation offered for these schools/programs if I don't live in their attendance zone?
Yes. In most cases, a shuttle bus service is provided.
Do these schools teach the state curriculum?
Yes. All of these schools teach the Common Core Standards as well as the North Carolina Essential Standards.
How are students selected for these schools/programs? Granville Early College High School accepts students through an application and random lottery process. Students not selected through the lottery are put on a waiting list. All of the other Granville County Public schools have an open enrollment period in which students and parents can sign up for the school/program they are interested in.
If I transfer to one of these schools, how long am I committed to staying? One school year.
What are my options at the end of the school year? Your options are to:Commit to another year at your Choice School/program.Return to the school in your attendance zone.Transfer to another Choice School/program (provided the Choice School/program has space).
What if there is more interest in a particular school than there is available space?
If this occurs, students wanting to transfer to the school will be selected by random lottery.

If I enroll my student in an elementary program outside of my attendance zone, will my student be allowed to attend the middle school in that elementary school's feeder pattern? Yes. Students will be allowed to attend the middle school in the feeder pattern of the elementary Choice School they attend. However, a transfer request must be made when the student completes the final grade level at the elementary Choice School and at the beginning of each year thereafter.

STEAM Programs
3 days ago
Our mission with our STEAM initiative is to enhance critical thinking, problem-solving and effective communication skills through the regular integration of STEAM concepts, leading to a deeper understanding of core content while maximizing student achievement. Our STEAM programs emphasize the 4Cs - Communication, Collaboration, Creativity, and Critical Thinking in order to prepare students for success in high school and beyond.
Granville Central High School STEM Program
3 days ago
Granville Central High School started offering a STEM (Science Technology Engineering & Math) program in the 2015-2016 school year. The program uses the Project Lead the Way (PLTW) Engineering curriculum.
In PLTW Engineering, students engage in open-ended problem solving, learn and apply the engineering design process, and use the same industry-leading technology and software as are used in the world's top companies. Students are immersed in design as they investigate topics such as sustainability, mechatronics, forces, structures, aerodynamics, digital electronics and circuit design, manufacturing, and the environment, which gives them an opportunity to learn about different engineering disciplines before beginning post-secondary education or careers. For more information on the curriculum, please visit https://www.pltw.org/our-programs/pltw-engineering/pltw-engineering-curriculum.

Bus transportation for students outside the Granville Central attendance zone will be provided to students in the form of shuttle buses to and from the J. F. Webb and South Granville High School campuses.
Global Studies Programs
2 days ago
Our Global Studies schools are a community of learners where students grow academically and globally. The Global Studies theme provides an environment in which students learn about global issues and relationships as they study the people and cultures of other countries.program is designed to develop responsible, respectful citizens of an interconnected world. Digital learning tools and skills assist students in learning about the world around them. With diverse student populations, students are able to learn about different cultures from their classmates. Teachers infuse multiple perspectives through global themes in the core curriculum.
Global Studies Schools
Northern Granville Middle School
Year Round Schools
2 days ago
Year Round Calendar Schools
Research shows that year-round calendar schools have a great impact on closing the achievement gap. Instead of having one long summer break, our year-round schools offer a calendar option that breaks the academic year up with several medium-sized (think two- or three-week) vacations. Students have the opportunity to attend enrichment and remediation programs during these breaks, called intersession. Families may also use the breaks as family vacation time.
Year Round Calendar Schools:
Healthy Living and Learning Programs
2 days ago