Contact Us
7 months ago
Celebrating National School Counseling Week

National School Counseling Week 2017, "School Counseling: Helping Students Realize Their Potential," will be celebrated from Feb. 6-10, 2017, to focus public attention on the unique contribution of school counselors within U.S. school systems. National School Counseling Week highlights the tremendous impact school counselors can have in helping students achieve school success and plan for a career.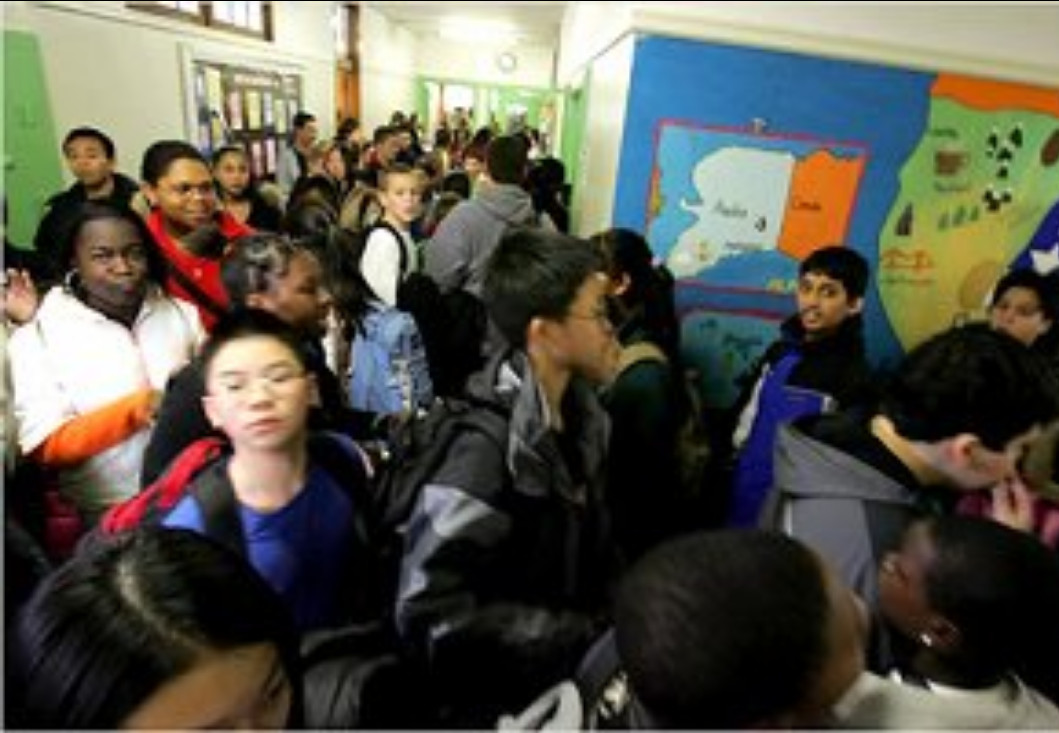 School Counseling (Judy Melton & Calvin Timberlake) (919) 693-4613 ext: 101266
School Nurses ( Calvin Timberlake) (919) 693-4613 ext: 101233
School Social Work (Calvin Timberlake) (919) 693-4613 ext: 101233
Student Support Services
Dropout Prevention (Calvin Timberlake) (919) 693-4613 ext: 101261
McKinney-Vento Homeless Education (Judy Melton) (919) 693-4613 ext: 101266
Section 504 for Non-Exceptional Children (Judy Melton) (919) 693-4613 ext: 101266
Child Abuse and Neglect (Judy Melton) (919) 693-4613 ext: 101266
Attendance Officer (Randy Michaelsen) (919) 691-5580
Judicial Attendance Council Coordinator (JAC) (Jamie Haddix/Calvin Timberlake) (919) 693-9191
Safe (Joe Williams) 919 575-9429
Juvenile Crime Prevention Council ( Calvin Timberlake) 919 693-4613 101261
Volunteer Program
26 days ago
Thank you for your interest in volunteering in Granville County Public Schools. Our schools value volunteers and their contributions to enhance the programs and services provided for students. Volunteers are important members of our GCPS community and help our professional staff sustain effective learning environments, enrich the education and experiences of students and build critical partnerships to increase achievement for all students.
VOLUNTEER INSTRUCTIONS:
Step 1: Click on the following link to register using our Volunteer Tracker System, then fill out the GCPS Volunteer Application.
App-garden GCPS Volunteer Tracker
Step 2: Please read and become familiar with the Volunteer Handbook Here .
Once the application is reviewed and training has been verified, volunteers may be placed by schools and offices, according to identified needs in order to perform tasks that support our established goals.
Goals of the GCPS Volunteer Program:
Expand parental involvement and engagement strategies to meet the unique needs of all families in the school communities.
Acknowledge parents and community members as important partners in the education of all students.
Strengthen the relationship between schools and parents, guardians and community stakeholders through meaningful service opportunities.
Support teachers and staff with the implementation of curriculum and school programs.
Utilize the knowledge and skills of volunteers to promote student achievement.
Offer direct support to students needing additional assistance with assigned tasks.
Assist school staff and students with extra-curricular activities, afterschool programs and fundraising opportunities.
Provide supervision and direction for students while participating in off-campus learning experiences (field trips).
Types of Volunteer Activities:
Classroom Assistant - assisting teachers and students with classrooms activities
Academic Tutoring
School PTA Councils
Parent Advisory Councils
Music and Sports Booster Programs
Field-trip Chaperones
After School Activities
Student Mentoring
Career Awareness - speaking to students about career pathways and opportunities
Clerical/Office/Library
For more information or assistance, please contact Kathy Bradley : 919 693-4613 or bradleyk@gcs.k12.nc.us
Personnel Resource List
7 months ago
Name

Telephone (P)

Fax (F)

Tobacco/Alcohol/Drugs/Safety and Mental Health

Granville County Public Schools

Gina Cunningham, Interim Director

Exceptional Children

919.693.1103 x101269 (P)

919.693.3494 (F)

T, A,D,S,MH

Information/referral

Granville Medical Center-Behavioral Health Services

919.690.3217 (P)

919.690.3218 (F)

T, A,D,S,MH

Duke Medical Center

919.684.8111 (P)

T, A, D,S,MH

Maria Parham Hospital

Sexual Assault Unit

252.438.4143 (P)

T, A,D,S,MH

Granville County Department of Social Services

919.693.1511 (P)

S

Granville County Health Department

(Smoking Cessation Class)

919.693.2141 (P)

T,A,D, MH

Granville County Mental Health

1-877-619-3761 (P)

T, A,D,S,MH

AA, Alanon/Alateen

919.693.2329 (P)

A,D,S

Serenity Counseling Services and DWI Center

919.603.1655 (P)

T, A,D,S,MH

Addiction Recovery

Henderson, NC

Men: 252.492.5746 (P)

Women: 252.430.0126 (P)

T, A,D

Alcohol and Drug Treatment Center - Butner

919.575.7928 (P)

T, A,D,S,MH

Angel Spirit Ruth Home - Creedmoor

919.528.1916 (P)

A,D

Holly Hill - Raleigh

1.800.447.1800 (P)

T, A,D,S,MH

Custody Mediation-Oxford

919.603.5144 (P)

S

Families Living Violence Free

919.693.2662 (P)

S

Safe Space- Louisburg

919.497.5599 (P)

S

Alcohol/Drug Counseling of NC

919.493.0723 (P)

A,D

Southlight -Raleigh

919.787.6131 (P)

T, A,D,S,MH

Alcohol Information

1.800.729.6686 (P)

A

Domestic Violence Hotline

1.800.799.7233 (P)

S

Drug Information

1.800729.6686 (P)

D

Runaway National Switchboard

1.800.621.4000 (P)

T, A,D,S,MH

Smoking Information

1.800.232.1311 (P)

T